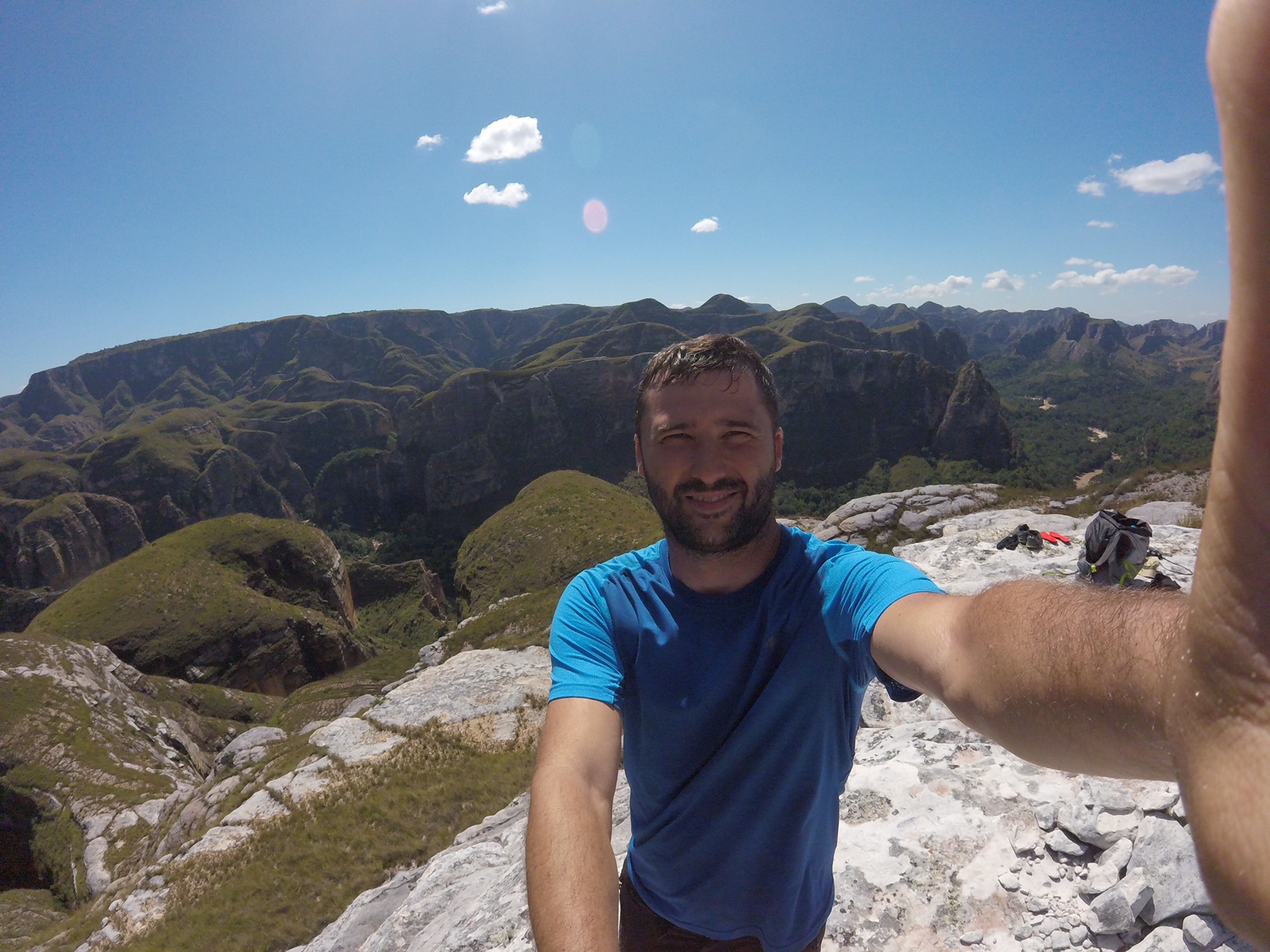 Born in 1984, it is now nearly 34 years that I am inhabited by an unfailing passion for nature, biology but especially for insects – which aroused my curiosity when I was still very young in the Charente countryside -. My desire to live this passion to the full naturally led me to conduct research in entomology in various places (Reunion, Panama, French Guiana, Madagascar in particular) within research centers as well known as the CIRAD, the MNHN, le CNRS, le STRI and l INRA (cf. CV). For two years now, I am in charge of R&D in entomology in a young innovative company, Cycle Farms, developing in Anjou an industrial production project of protein flour based on insects intended for fish feed in West Africa.
I have also participated for two years in Makay missions carried by the association Naturevolution in Madagascar as a reference for the collection and inventory of the entomofauna of this region, one of the most isolated in the world.
In order to share this passion and to make discover the fascinating and singular world of insects, I imagined and created the blog " Passion-Entomologie.fr ". Then, as for any insect having known its development phase (growing number of readers and articles), came the time of the metamorphosis of this blog. Thus, in May 2018, Passion-entomology became, after a long nymphosis, a specialized online magazine.
This transformation responds to several ambitions:
Be a source of scientific knowledge and topicality related to entomology, through the publication of quality articles from French and international specialist authors ;
Gather a community of entomologists from various backgrounds, simple naturalists as well as professionals, around a common passion ;
Contribute to the preservation of the environment , in particular by the scientific enhancement of exploration missions organized by Naturevolution (see Makay Mission) ;
Answer questions from Internet users, advise and provide any additional information
I hope that this new way of presenting the site will meet your expectations and satisfy your curiosity and desire to discover the fascinating world of insects, and be attentive to any suggestion, remark or criticism to improve the site and contribute to its development and diversification.
Good reading on Passion-Entomology !