My name is Benoît GILLES and I am 29 years old.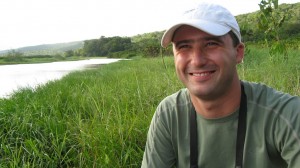 <
A passion for nature and insects (Entomology) has always inhabited me. Impossible to explain its origin, impossible to find any justification I do know that it will accompany me throughout my life.
Thus it is spontaneously, to satisfy a child's curiosity and find answers to my questions, that I followed a university course in biology.
J'ai today the chance and pleasure of being able to live my passion and especially to live my passion.
Insects can only fascinate by their phenotypic, physiological and behavioural diversity which seems inexhaustible. They have conquered all the planet's ecosystems, have adapted to most physical, biological and climatic constraints and have made their presence indispensable to the balance of all life on the planet.
In scientific terms, I try to better understand how the living world is structured, functions and evolves by looking at all the mechanisms at the origin of the diversity of life, the trophic relationships linking species to each other and to their environment, and the evolutionary and selection processes that allow species to adapt and evolve.
I have, through this site, the desire to make you discover my passion, my experiences and my knowledge.
I will also try to answer your questions, your expectations by offering articles (popular or more technical) that will allow young and old (novice or expert) to develop their knowledge and passion.
It is quite difficult, when you are not alone, or you do not have the basics, to start, for example, a breeding, a collection, field observations, to find answers to questions about anatomy, biology, or to determine a specimen that seems strange to you.
I want to bring you my advice, my tips, my knowledge and my expertise.
I wish you a good visit and the pleasure of discussing your impressions, criticisms and advice. This site is destined to evolve and develop.