La revue Insects, edited by OPIE (Office pour les Insectes et leur Environnement), has in its new July 2015 issue (n°177) taken up an article published in Passion-Entomologie.fr : Le vol des insectes : anatomie de l'aile (lien vers cet article ici).
I thank Amandine GILLES, painter, who contributed to the design of this article by reproducing the illustrations (To discover her work, her website : painting technique).
Other contributions have taken place in recent years, to find them The Heliconius and Modernization of an entomological collection.
Article published in the journal Insectes

:

caption id="attachment_2270″ align="aligncenter" width="500″]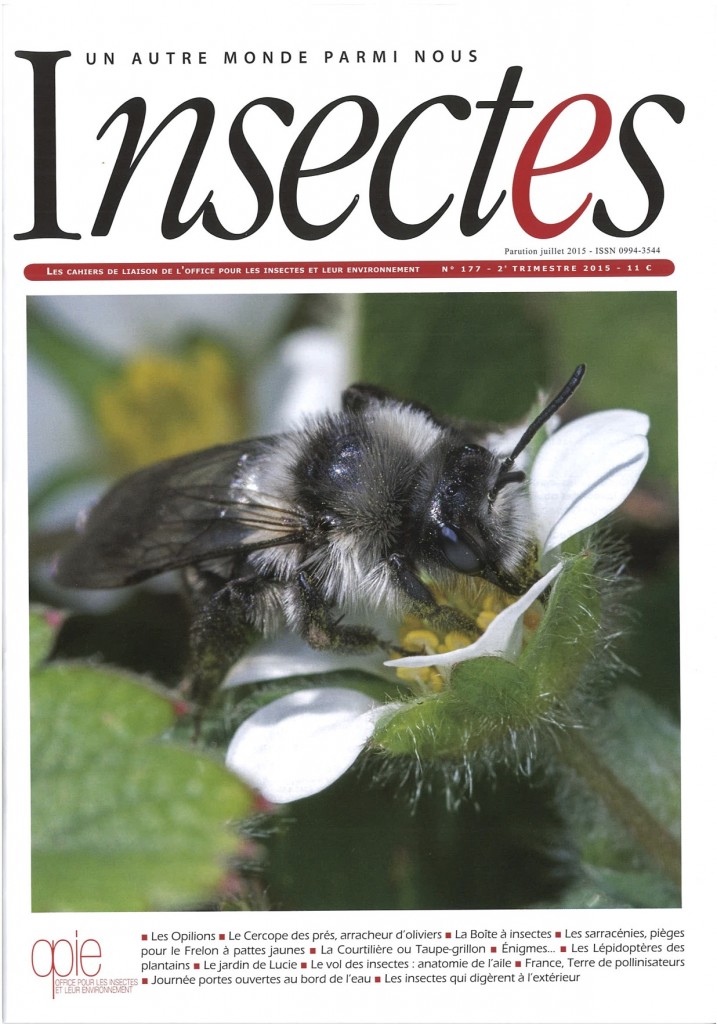 Le vol des insectes : Anatomie de l'aile, published in the journal Insectes (juillet 2015, n°177)[/caption]